No brakes for Foggy and Whit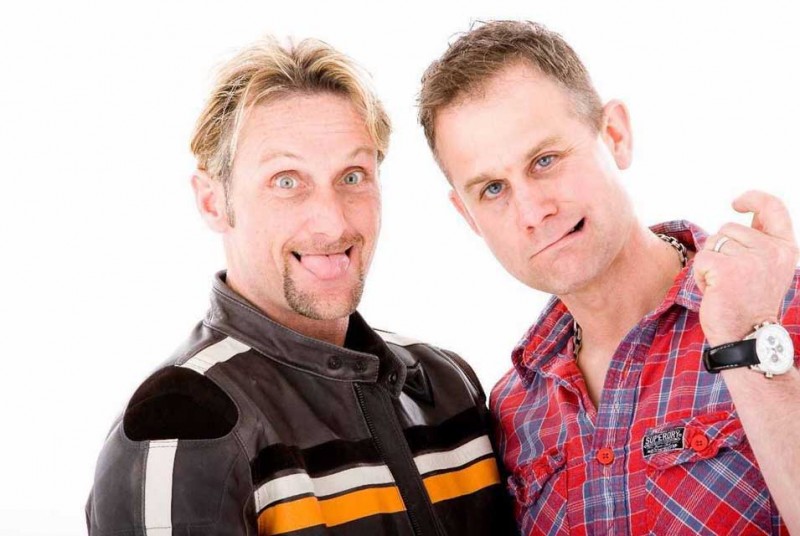 Former World Superbike stars Carl Fogarty and James Whitham have announced the charities to be supported at extra May dates for their sell-out 2014 chat show tour 'Foggy and Whit: Givin' It Gas'. 
Four-times World Superbike Champion Foggy and ex-British Champion turned top TV-pundit Whit are back on the road due to popular demand and will be making additional pit stops in Hastings, Paignton and The National Motorcycle Museum in May.
The tour features two of British motorcycling's best loved characters, who take a fun-fuelled trip down memory lane, as well as discussing today's burning issues on and off the track.
And each night will feature a charity auction, which has raised around £10,000 for local causes in each of the last tours.
Foggy said: "We did six nights in January, which went down a storm, so much so that we got asked to put on three extra dates! 
"We don't know what might come up in the shows but just like the racing days, it's no holds barred. It seems to be a winning formula and it's great that we can make a difference to these worthy causes at the same time." 
There's new ground to be covered on the tour too. "We've never been to the National Motorcycle Museum before. I can imagine they're pretty chuffed to get a couple of old relics like us!" quips Whit. 
The new venues, charities and dates for the 2014 Foggy and Whit: Givin' It Gas tour are:
Tues May 13 – National Motorcycle Museum, Solihull (SoLO Life Opportunities for children and adults with learning difficulties) 
Wed May 14 – The Palace Theatre, Paignton (Bikers Make A Difference – supporting children under 18 who provide full time care to a family member)
Wed May 15 – The White Rock Theatre, Hastings (SERV – Sussex-based volunteer motorcyclistsproviding free out of hours transportation of blood products for NHS Hospitals)
The show, featuring on-stage chat and questions from the audience, lasts around two hours before the chance for autographs from Carl and James.
Tickets are priced at £20 and for more details about how to purchase them please visit www.foggyandwhit.co.uk. VIP packages are also available, priced £50, for an exclusive meet and greet with Carl and James before the show, limited to 20 people per show. Details of VIP tickets and corporate sponsorship packages can be obtained by emailing: corporate@foggyandwhit.co.uk